Thriving production in St Andrews
03/25/2020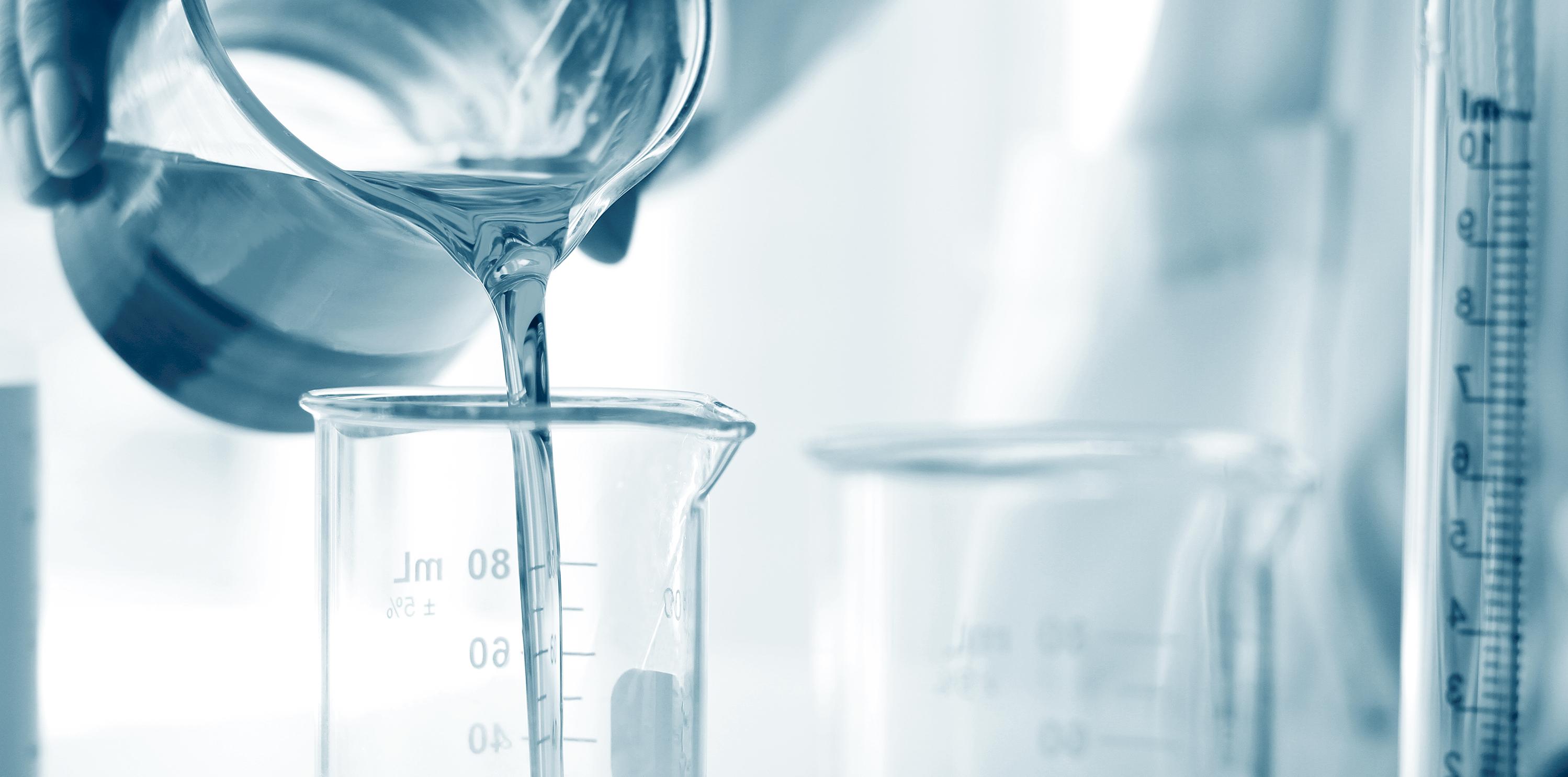 David Milne is the site manager at the production facility at Cupar, near St Andrews, Scotland, and has been operating at the site even before it belonged to Nexam Chemical. David holds a PhD in chemistry from University of St Andrews and his first job after graduation was at St Andrews ChemTech International, which operated the facility prior to Nexam Chemical. David and three colleagues at ChemTech worked with Nexam Chemical as a client, and as a result of the relationship they developed, Nexam Chemical decided to acquire the site when ChemTech was forced to sell after the 2008 financial crisis.
Three of the ChemTech employees started operating the site as Nexam Chemical and, since then the production and David's responsibility has continuously grown. David's role has gone from being lab chemist to production manager and now site manager.
The last few years have been very busy with production records and constant improvements, which has been exciting.
– To be able to grow, be increasingly efficient and keep the facility busy at the same time is both interesting and challenging, he says.
Constantly increasing efficiency
Two years ago, the team carried a lean exercise on one of the processes. It made considerable improvement in terms of efficiency, and now they work in a lean way whenever possible. Furthermore, a steadier and more predictable order intake also contributes to a more efficient production.
– We always strive to improve production to become more efficient. The site has seen a continuous development and improvement from the beginning that will continue, according to David.
During 2020, the facility is being expanded as the current production capacity at St Andrews is not considered enough for future orders. Essentially, the plan is to expand by replacing two little used reactors with bigger ones, as well as some more isolation equipment. The current setup has limitations and the new setup will provide more flexibility and contribute to higher security, with alternative manufacturing abilities in case something breaks.
Small team
As the produced volume has gone up constantly and significantly in recent years, the site has hired a few new members of staff. They are now a team of six but the number may grow further this year.
David believes that the reason for such a small team to be able to carry out a development of this caliber over the years, is a that they are working well together.
–  We are ensuring that every member of the staff is valued. We are a small team that know each other and the chemistry very well. Everyone is always ready to solve problems, David says.
Bright future
David believes the future is looking bright for Nexam Chemical and especially for Nexam St Andrews.
–  The upcoming expansion gives us the confidence that the future is very good. In particular, I believe our products that can support recycling and reuse will be very successful in the future. However, independently of what products Nexam Chemical want to produce, we know that we can to develop new products as well as optimize the production of current ones, says David.